My name is Ivan Ivec and I come from Croatia.
I'm a teacher of mathematics with a PhD degree in mathematics.
I'll present here my IQ tests and other activities. See home page.

My IQ tests are devoted to measuring IQ in the 120-190 range, and that
is not exact science. I admit a possibility of high subjectivity in them.
Take IQ tests only as an intellectual challenge.

Grand Link Blog Link
Correcting IQ tests: Monday - Saturday
Updating the site: be patient
Answering questions: be patient
Please read carefully test taking information.
Hint: You must minimize induction when solving my IQ tests.

If you want to be informed about news on this site,
please send your confirmation to my e-mail address.
My IQ Tests (with number of testees in parentheses):
* Joint work with Theodosis Prousalis, Greece.
News:
24.2.2015.
Correlations with LS36
2.1.2017.
Grand Elite introduced
3.1.2017.
Verification of identity required
25.3.2017. New norms: LSHR, Numerus Delight, Numiracle
16.04.2017.
Give Ultima a second chance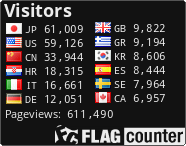 from January 2, 2013